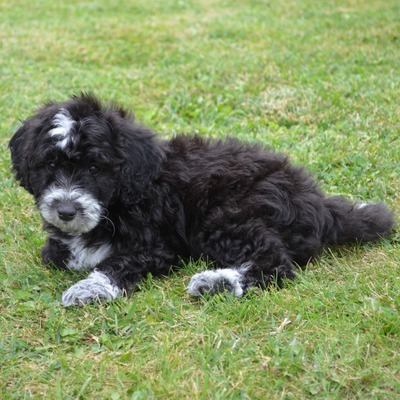 Information
Mix: Newfypoo & Poodle
Size: We specialize in Mini F1b Newfypoos (F1 Mini Newfypoo x Mini Poodle) weighing from 25-50 pounds and stand approximately 16 – 20 inches tall. We are also planning future breedings for Standard Newfypoos.
Coat: Coat is soft, long and wavy. Most common coat colors are brown, black, parti colors and merle. Low to no shedding. ​Many people with allergies prefer Poodle mixes as their fur is more hypoallergenic than most dogs (a characteristic inherited from the Poodle).
Also Known As: Newfie-Doodle, Newfiedoo, Newfiedoodle, Newfiepoo & Newfydoo.

Newfypoo Parents