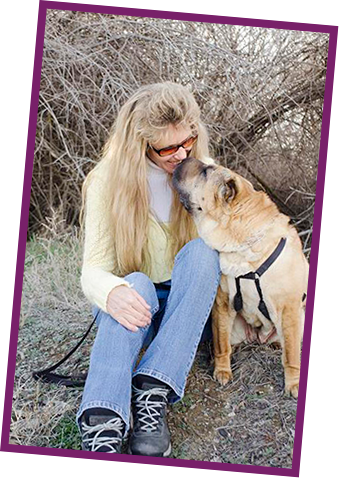 My Story on, We Noes Paws and how it came about.
We Nose Paws is like any other business that has a story of its humble beginnings and this is mine. I have four beautiful Sharpei's named: Olga, Sven, Bella, and Jolie. I started We Nose Paws from compassion for what my own dogs were experiencing. The dry, crusty, cracked skin on their noses was being caused from food, digging, environment, allergies and so on. I had found that when I would take my dogs on outings, whether it be a walk, run or hike that the pads of their paws would get stickers, blisters or peel in thick layers from the heat and friction they experienced from paw to pavement or rock. This would leave their paws unprotected, instinct would have them licking their pads to alleviate the discomfort. Their paws would at times become irritated between the toes. To help alleviate their discomfort I started to wash their Noses and Paws with a wash cloth. My Pei's hated it, to a point that when they saw me with a wash cloth they would run and hide. Even if it was just to clean my kitchen. So I tried a few other remedies and never really felt like they were solving the problem. I felt like I should give up and just accept the fact that my dogs are going to have to live with dry, cracked and callus paws/noses.
While at the store one day purchasing some lip balm for my dry chapped lips, I heard my heart say "why not make a balm for your dog's noses and paws?". I started my research on mixing my ingredients till I found the perfect mixture for my dogs. The results were amazing! My batches of Ingredients made so much and the results were so positive; that I decided to package them. I was soon giving them to my students in dog obedience classes, other dog owners whether they be friends, family or customers of Chow Down Healthy Pet Supply where I am a trainer. To my surprise I had people calling me and asking for more We Nose and Paws product. They were me how much they liked it and how well it worked for their dogs. They were noticing smoother noses, less calluses on their dogs paws etc. I even had some of the people calling to tell me they were using the product on themselves (lips, heels, cuticles), because of the results they had seen on their dogs and my product is complete natural organic ingredients! It wasn't until then, that I realized that their testimonials for We Nose Paws were making a difference in these dogs lives and for the dogs owners!